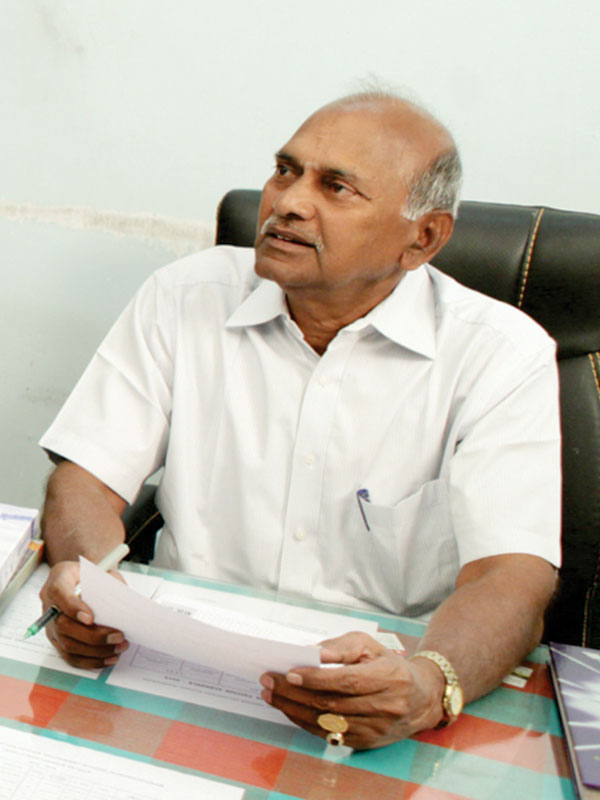 N.R.DURAISAMY, B.Com.,
President
The Founder Trustee and Founder President of SRV Co-Edn School, Rasipuram during the first seven years. A seer who has a mission with a vision, An indefatigable industrialist and an ambient agrarian well – known among the people of all walks of life. The brain behind the architecture of the school. A comfy co-ordinator of his co-workers.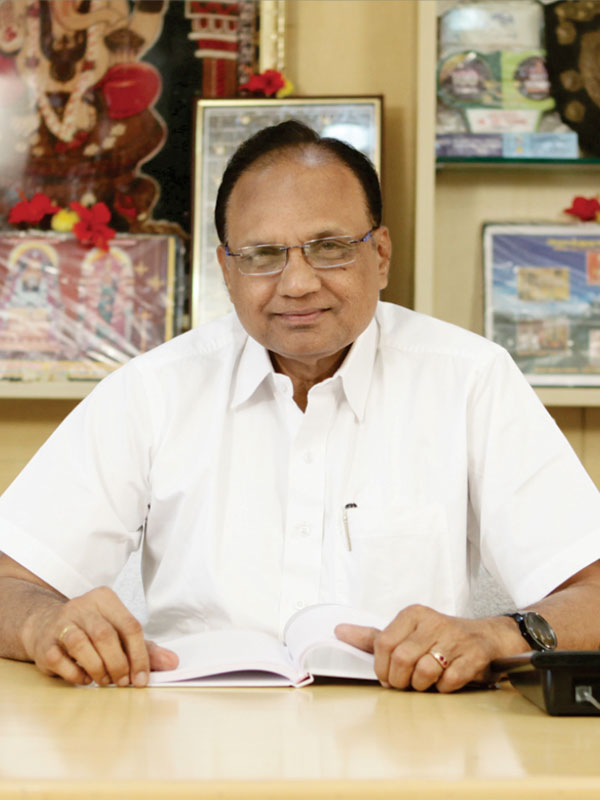 Dr.E.THANGAVEL, M.B.B.S.,D.C.H.,
Director
A personality of perfection as a Senior Pediatritician for more than 35 years. Being a child specialist he understands children and he is a know-all of child psychology. Looks deep into the psychological as well as physiological set backs of the children. Arrives at solutions to relieve themselves of the ailments and realise themselves later- Medicare handy.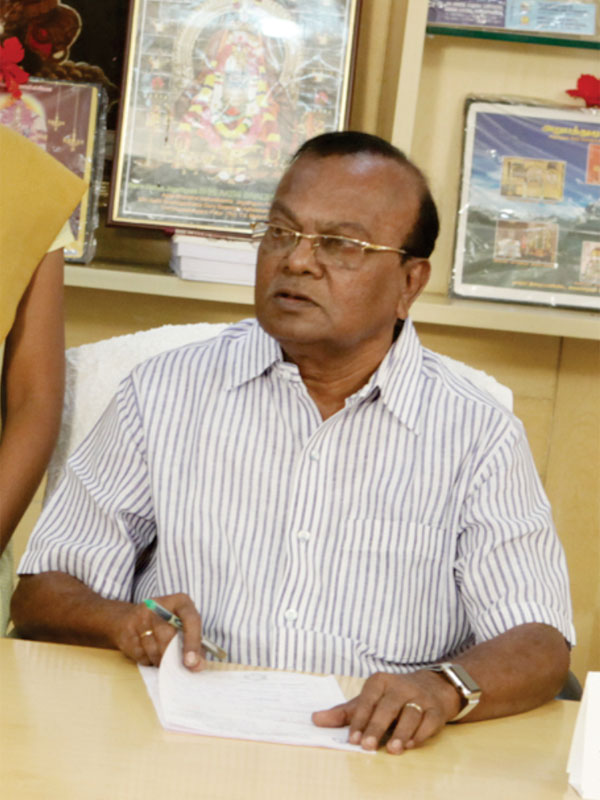 P.VAJRAVELU, M.A.,M.Ed.,(Zoology)
Treasurer
One of the main founders of SRV Co-Edn Schools, Rasipuram in 1996. A reputed and renowned teacher of Biology for more than 40 years. Served as a popular Headmaster in the Govt Higher Sec. Schools. Having been the Key person of the SRV Entrance Coaching Centre of Rasipuram since 1985, he is the Biology Teacher to thousands of SRV Made Doctors of our state. He is the best administrator of school, an efficient guide of teachers, and an excellent motivator of students. Having more than 40 years of experience in teaching makes him to teach even the second generation students.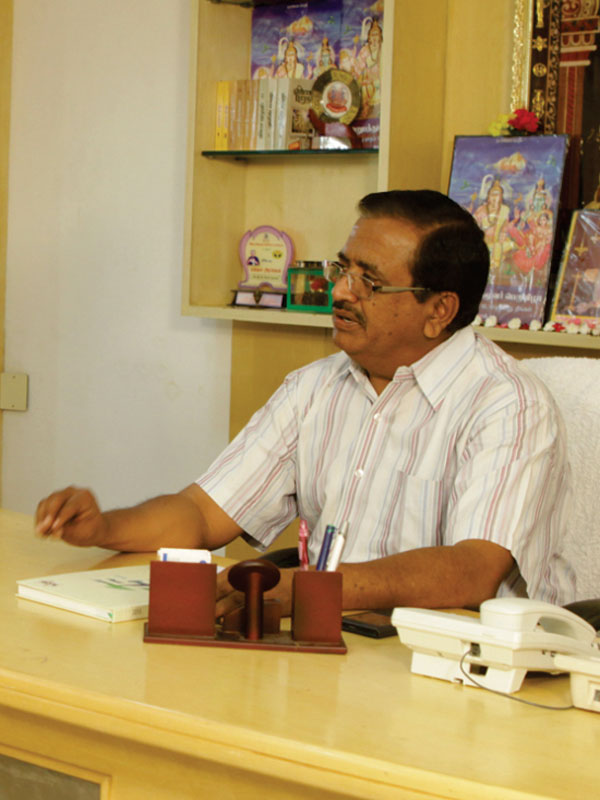 R.MANOHARAN, M.Sc.,M.Ed.,(Maths)
Secretary
One of the main founder Directors of SRV Co-Edn School, Rasipuram. A meticulous mathematician, reputed and renowned for more than 3 decades. Scrupulous and Erudite. Has served as a popular teacher of Maths in various Govt HSS of this Region. Apart from being a significant part of the SRV Entrance coaching Team Rasipuram, he is the maths Teacher to thousands of Engineering graduates of the state and abroad.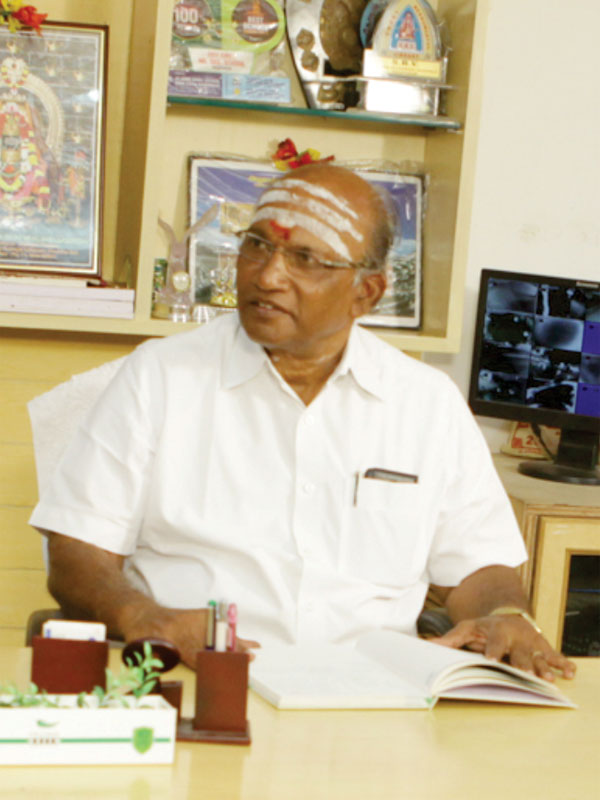 K.N.SUBRAMANIAN, M.Com.,M.Phil.,M.Ed.,
Trust Tresurer
One of the main founder Directors of SRV Co-Edn school, Rasipuram. Having been a famous teacher for more than 3 decades he has served in various HSS of the state and is known for his humane approach towards various section of students. He is not only a good teacher but also a master of dietetics by experience, taking care of the Boarding Houses of students.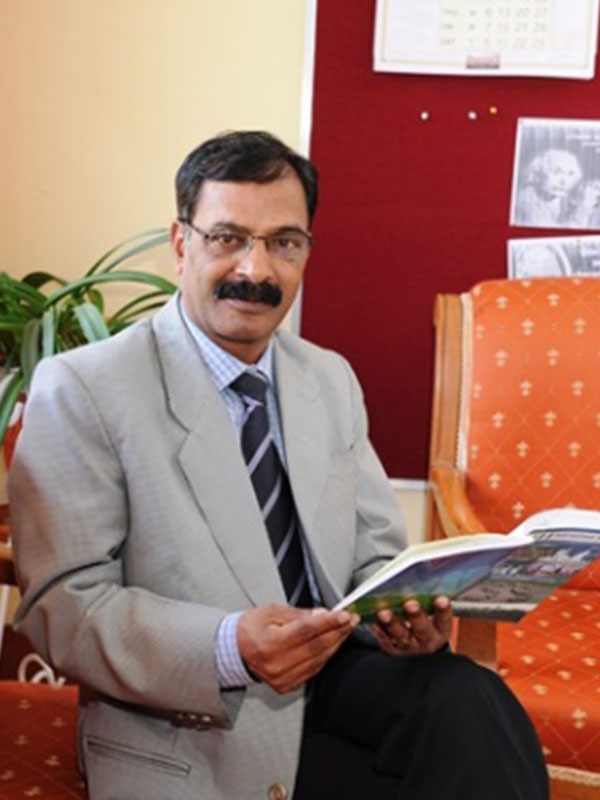 K.S.RAVI, B.Ed.,(Maths)
Principal
A Post Graduate and B.Ed, in maths, has 30 years of experience in teaching and administration in some of the best residential schools in India.
Mr.Ravi has been associated with JSS International school, Ooty, with various capacities like, Post Graduate teacher, House Master, Co-ordinator of activities, an Examination officer of both IGCSE and CBSE curriculam, Dean of Academics and Vice Principal. Apart from being a compassionate teacher, he involves in the Co-curricular development of students. His vision is to nurture every child in all aspects of life.