Academic Year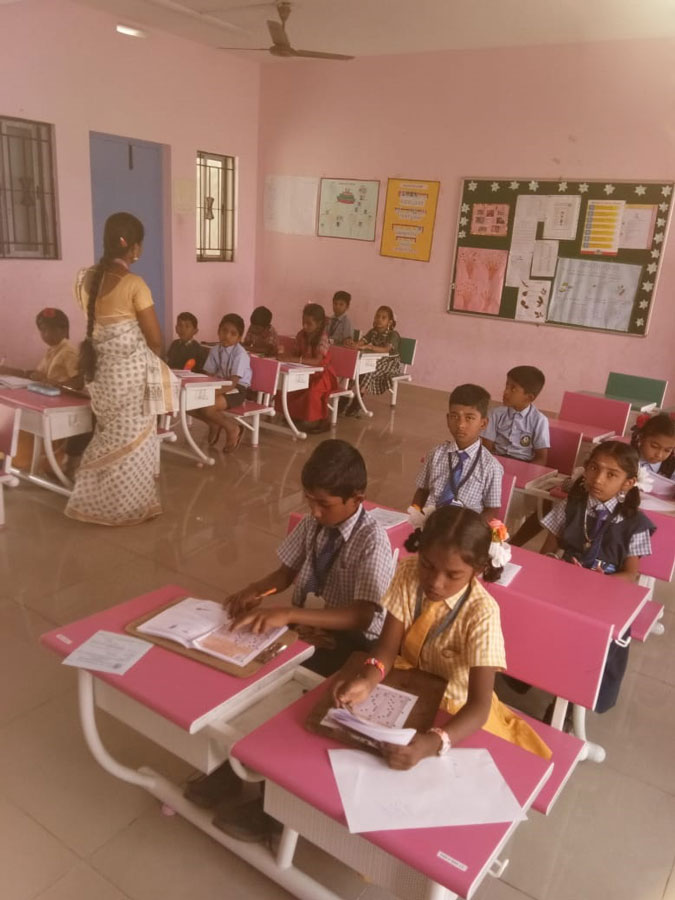 The academic year commences in the month of June and concludes in April of the following year. The Academic Year consists of two terms:
Term I – First week of June to mid-September.
Term II – Mid-September to till mid-April
Weekly holidays: 2nd Saturdays and Sundays. Academic year would commence in the 1st week of June every year
"Continuous assessment, Term end examination, Regular feedback to parents…"
The student's work is assessed throughout the year. In addition, periodic tests and terminal examinations are conducted in each of the two terms. Progress reports of the tests and examinations are made available to the parents within 05 days of the examination for reference and feedback observation.
Examinations:
Students of Std IX and X are prepared for the All India Secondary School Examination (AISSE) of the Board, which facilitates their entry into any higher secondary course. Students of XI and XII are prepared for the All India Senior School Certificate examination (AISSCE) of the Board.Our school also provides Online reports to parents.
We are here to enrich Values, promote Leadership and strive to achieve Excellence.
We bring out the best in every individual.